Pressure Soars - What is it
Pressure sores are the ulcers generated by chronic pressure at any particular part of the body. Typically they develop in those points which in the lying position receive a disproportionately great part of the body's weight.
As in most diseases, in the field of sores too prevention is the best cure. Meticulous hygiene of the area, frequent dressing changes and proper nutrition of the patient are 'sine qua non' for the treatment of an ulcer. If these precautions fail then therapeutic approach includes conservative and surgical methods.
Indications
Vulnerable patients such as paraplegics, quadriplegics and people with chronic diseases are more susceptible. The areas most commonly affected are the sacrum, the ischial tuberosity, the trochanters and the heels , but sores can also appear in the occiput.
Technique
Conservative treatment is similar to the preventive measures and include frequent postural changes, use of air- cushion (they offer a more even distribution of the weight across the body) and special patches, wound care and proper nutritional support of the patient. Surgical methods include excision of the diseased tissue and covering the defect with adjacent healthy tissues .
Advantages
The purpose of each therapeutic method for pressure sores is to improve the quality of life of the patient and his environment and to prevent future recurrences.
Cost
For further information on the cost or to book an appointment, contact the doctor.
Pressure Soars - BEFORE/AFTER PHOTOS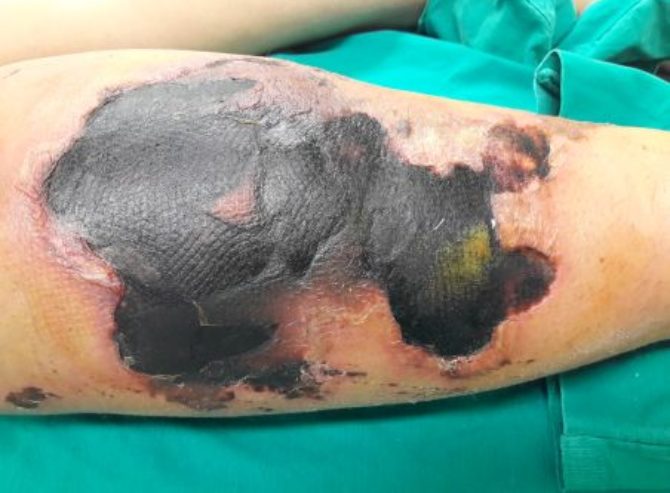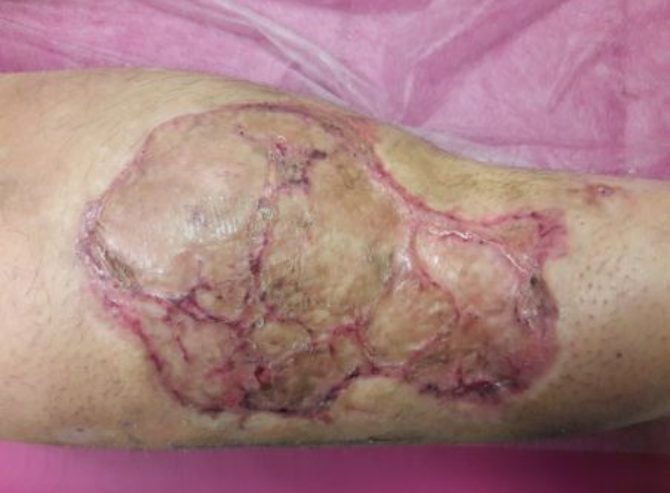 Pressure Soars - PHOTOS