Weight loss is often accompanied by corresponding changes in our skin. If stretching of the skin in the arms exceeds certain limits, then exercise alone cannot reverse the situation and an arm-lift might be needed.
Indications
When a previously overweight patient returns to the natural weight, the excess skin in the arm remains loose. The solution to this problem is an arm- lift.
Technique
Arm- lift is a relatively simple operation which consists of excision of the excess skin and underlying fat and re-approximation of the remaining parts in layers. The incision is designed in the inner part of the arm in order to be as inconspicuous possible.
The procedure can be combined with liposuction.
Postoperative recovery is usually relatively short and smooth. Drains are removed after 1-2 days and the patients returns to their normal activities in 3-4 days.
Advantages
Permanently improves upper arm contouring
Cost
For further information on the cost or to book an appointment, contact the doctor.
Anaesthesia
General/ sedation
Rehab
Inpatient/ outpatient
Possible Risks
haematoma, infection, bruising, unpredictably significant scaring
Arm-Lift - BEFORE/AFTER PHOTOS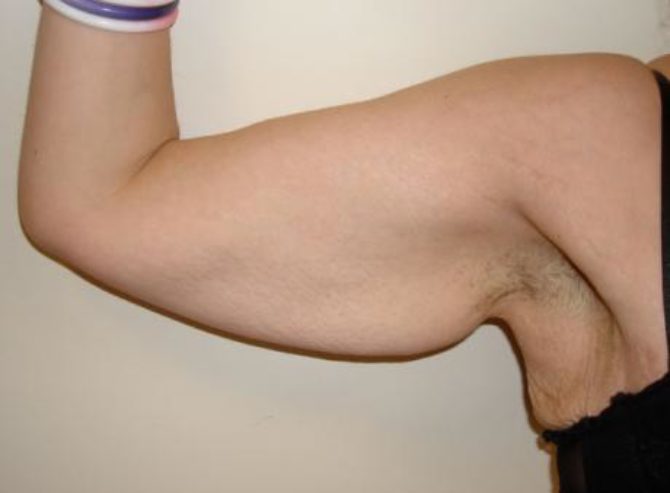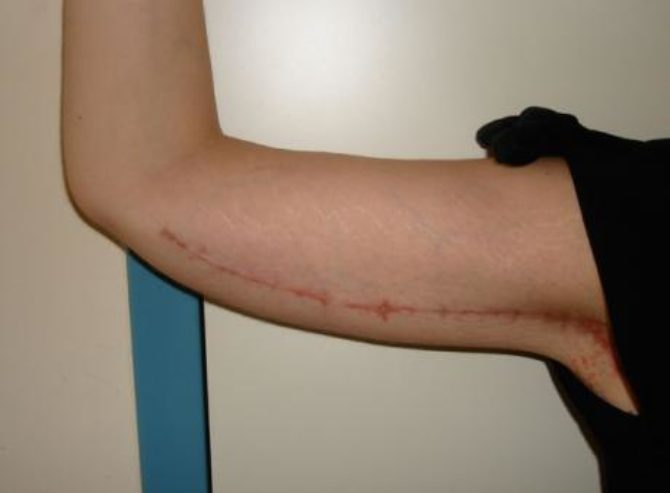 Arm-Lift - PHOTOS