Time, gravity, sunlight, stress and smoking are only a few of the many adversely affecting factors that gradually alter the quality and elasticity of our skin. These procedures become mostly apparent in our face.
Indications
MACS-lift is the single most effective surgical method to correct the sagging tissues of the lower two-thirds of the face on a long-lasting basis with minimal discomfort for the patient.
Technique
Unlike older, more invasive face-lift techniques, in MACS- lift only a limited area of skin is dissected, making recovery period shorter.
The lax tissues are restored back to their original position through a small incision in front of the ear, and thus the loosened tissues of the cheeks, the jaw and the upper part of the neck are retightened. A small amount of excess skin is removed, and the incision, hidden in a natural crease in front of the ear and inside the hairy temple, becomes inconspicuous in 3-4 months.
Advantages
A facelift can:
improve many areas of the face in one surgery
last for a decade, making you appear ten to fifteen years younger
recontour the neck and jawline, improving their definition
be combined with other rejuvenating procedures such as eye-lid surgery and fat-grafting
Cost
For further information on the cost or to book an appointment, contact the doctor.
Anaesthesia
General/ sedation
Recovery
1 week elastic bandage, swelling, bruising
Possible Risks
haematoma, bruising, visible scar, facial nerve palsy
Face-Lift - BEFORE/AFTER PHOTOS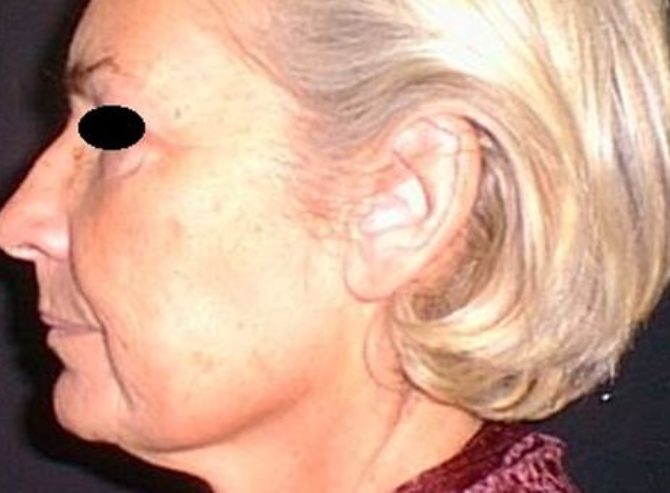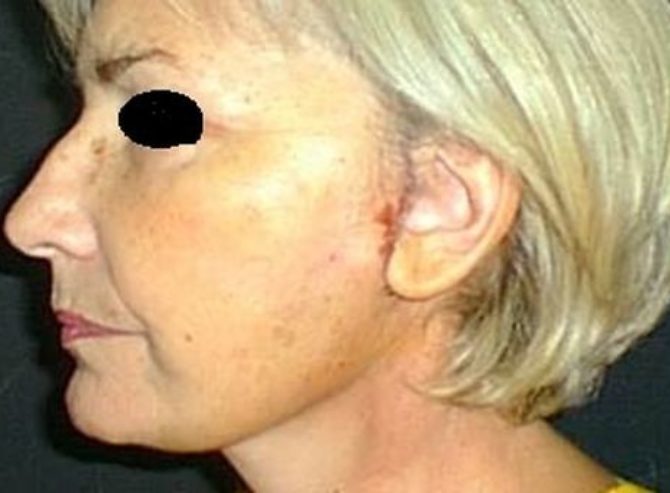 Face-Lift - PHOTOS